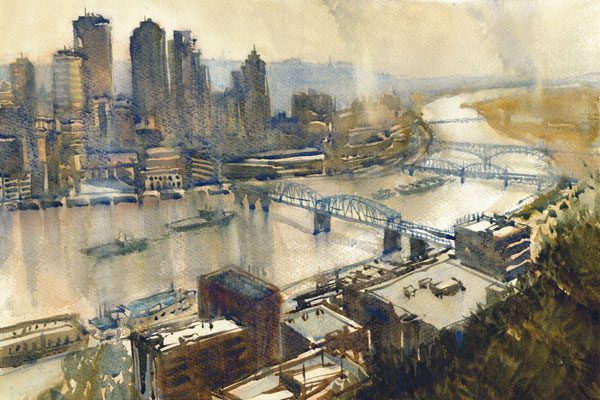 River Traffic, Pittsburgh
$35.00 – $110.00
This imagined view over the city of Pittsburgh's Monongahela River harkens back to the city's industrial past. Unlike so many other rust belt towns, this city has managed to thrive in the post-steel production era.
ORIGINAL is Available. Watercolor on Saunders Waterford 140lb Rough Paper. 15″x 22″
Email for price and details of Original.
Watercolor Prints also available.
River Traffic, Pittsburgh was awarded Best Watercolor in the October/November Plein Air Magazine's Salon Competition.
River Traffic, Pittsburgh was selected for the Pennsylvania Watercolor Society's 2016 Annual Juried Show.